SEED RANCH, SMOKED JALAPENO Hot Sauce
---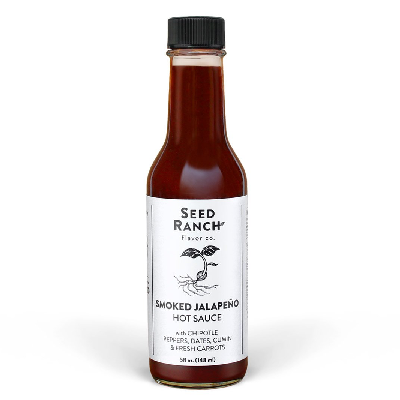 Medium Smoked Jalapeño is a great everyday table hot sauce. Simple, clean ingredients like carrots and dates add subtle sweetness without extra sugar while cumin and chipotle pepper add deep, delicious flavor and spice. Try it on tacos, burritos, beans and rice, in a breakfast scramble.

SIZE:  5 Fl Oz (148 mL)

INGREDIENTS: 
Organic Chipotle Peppers, Organic Vinegar, Organic Dates, Organic Carrots, Organic Garlic, Organic Cumin, Water, Salt.
Organic Ingredients, No GMO, Gluten-free, Vegan, No Sugar Added, Paleo Friendly.
Related Products
---