HELL'S KITCHEN, PEPPER PASTRY BLUEBERRY MAPLE HABANERO SAUCE
---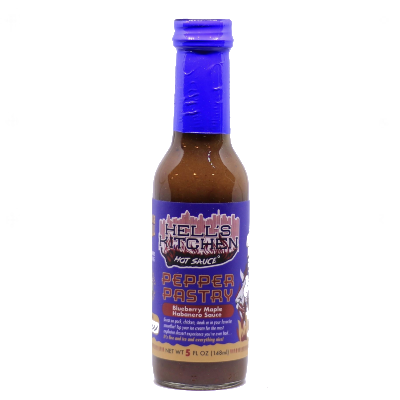 Savory and Sweet, this sauce is as versatile as it is interesting. Goes great with everything from steak to smoothies! Top your Ice Cream with a little Pepper Pastry for the most explosive dessert experience youve ever had… Fire and Ice!!!!!
SIZE: 5 Fl Oz (148 mL)
INGREDIENTS:
 Fatalli Peppers, Habanero Peppers, Water, Pears, Maple Syrup, Orange Juice, White Vinegar, Pineapple, Blueberries, Lemons, Salt, Garlic Powder, Ginger, Cinnamon.
Related Products
---