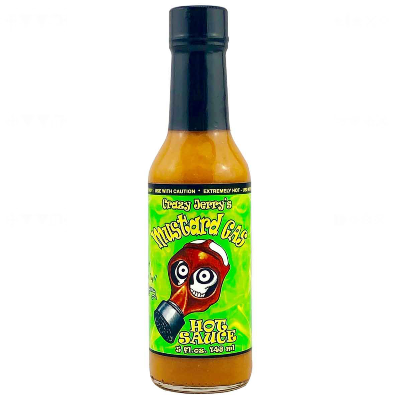 I got tired of hearing people ask me if I had anything really-really hot, so I made this one.  Anything past this heat level is just for braggin' rights - not eating.
SIZE: 5 Fl Oz (147 mL)
INGREDIENTS: Distilled Vinegar, Mustard Seed, Water, Garlic Powder, Onion Powder, Pepper Extract, Turmeric, Mustard Oil, and Natural Spices.
Related Products
---