TROPICAL PEPPER CO, CARIBBEAN Scotch Bonnet Pepper Sauce
---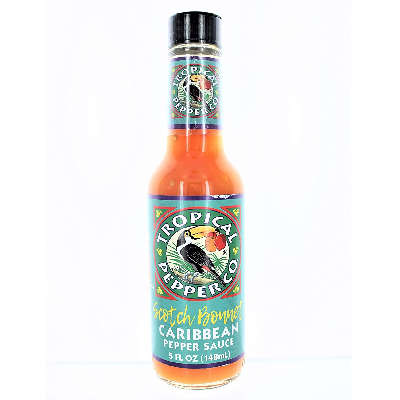 Secrets of The Sauce: Pepper lovers recognize the Scotch Bonnet Pepper as one of the hottest & best tasting peppers. We have taken extra care to produce this flavorful Caribbean Pepper Sauce. A cousin to the habanero, the Scotch Bonnet has a unique flavor that will keep you coming back for more!
SIZE: 5 Fl Oz (148 mL)
INGREDIENTS: Water, scotch bonnet and habanero chili peppers, carrot, sugarcane vinegar, salt, cornstarch and xanthan gum (thickeners), ascorbic acid (antioxidant), spices.