TRINIDAD TRADERS, BACKDRAFT FIRE SAUCE
---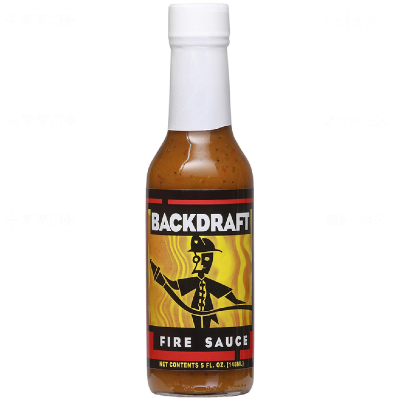 The fireman's nightmare. Dedicated to all the brave firefighters around the world. Backdraft is a great grilling sauce. Baste meat or seafood while cooking - wonderful baked or grilled. Serve with Wings, Chips, Chicken Fingers, Shrimp, Vegetables, Tempura, Jalapeno Poppers, or anything else.
SIZE:  5 Fl Oz (147 mL)
INGREDIENTS:  Sugar, Yellow Mustard, Water, Light Brown Sugar, Tomato Paste, Herbs, Spices, Salt, Natural Flavoring, Pepper, Habanero Pepper, and Natural Gum.