PAIN IS GOOD Batch #37 Garlic Style Hot Sauce
---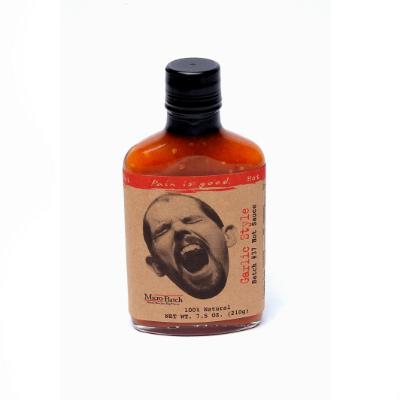 There is a point where pleasure and pain intersect. Once the line is crossed, once Mo's hot sauce touches your lips, there is no going back. His special blend of habanero peppers, carrots, garlic, lemon and lime will leave you addicted!
Size:
Net Wt 7.5 fl oz (210 g)
Ingredients:
carrots, Habanero peppers, water, distilled vinegar, minced garlic, garlic puree, salt, mustard seed, onion powder, olive oil, lime juice concentrate, lemon juice concentrate, turmeric, garlic powder.
CAUTION: Avoid contact with eyes and sensitive areas. Keep away from children and pets! USE RESPONSIBLY!!!
Related Products
---