PAIN IS GOOD Batch #114 Jamaican Style Hot Sauce
---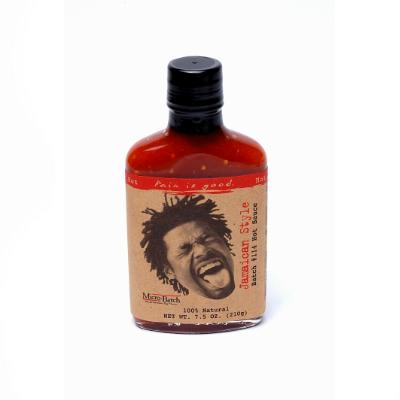 The magic begins with this jerk sauce - in the mouths of those who eat it, a strange voodoo begins to take hold, consuming the body, mind and soul. There is no sensation quite like the one of this sauce with Caribbean fruit juices and spices.
Size:
Net Wt 7.5 oz (210 g)
Ingredients:
Habanero peppers, tomato paste, pineapple juice concentrate, water, garlic puree, lime juice concentrate, spices, lemon juice concentrate, onion powder, salt, jerk seasoning.
CAUTION: Avoid contact with eyes and sensitive areas. Keep away from children and pets! USE RESPONSIBLY!!!
Related Products
---