Ole Ray's KENTUCKY RED BOURBON BBQ
---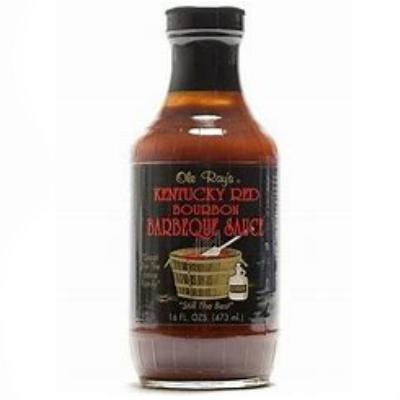 Kentucky Red Bourbon is a mild rich tomato based BBQ sauce with a hint of bourbon. Kids love it on burgers, fries and chicken nuggets.
Great for the entire family!
 Size:
16 Fl Oz (473 mL) 
Ingredients:
Tomatoes, Sugar, Apple Cider Vinegar, Yellow Mustard, Bourbon, Lemon Juice, Liquid Smoke, Corn Syrup, Molasses, Cayenne Pepper, Caramel, and Spices.