INFERNO FARMS, LAVA DROPS
---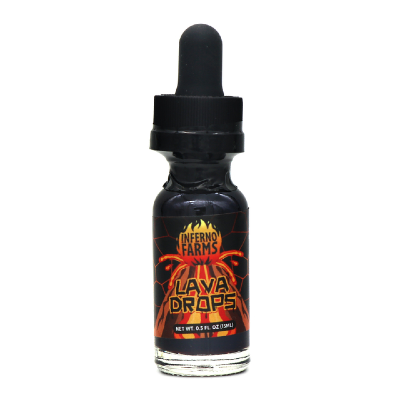 Stoooooopid hot! Reaper tincture.
Warning: Avoid contact with eyes and skin. If contact is made, flush continuously with water until irritation subsides. Keep out of reach of children. Consult you physician before taking if you are pregnant, nursing or have a heart condition. Highly irritating but will not cause physical harm or damage.

SIZE: 0.5 Fl Oz (15 mL)
INGREDIENTS: Ethanol (37% ABV), Extract of Peppers.