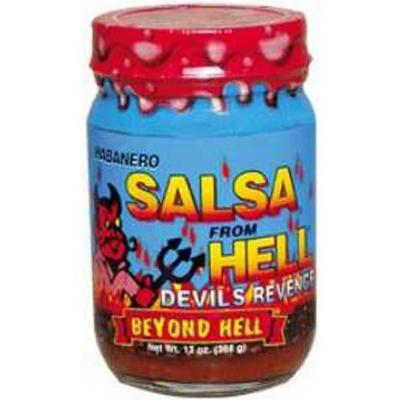 Salsa From Hell is made with real Ghost peppers, and we wouldn't have it any other way. Make no mistake: This salsa is so hot, you'll swear it was made in Hell. Southwest Specialty Foods' Salsa from Hell is thick and chunky, made with diced tomatoes, green chiles, crushed garlic, spices, and of course the devilishly hot jolokia, AKA the Ghost pepper.
EXTREMELY HOT!
SIZE: 13 Fl Oz (384 mL)
INGREDIENTS: Diced Tomatoes, Water, Tomato Concentrate, Green Chilies, Onion, Vinegar, Jolokia Pepper, Salt, Xanthan Gum, Garlic, and Spices.