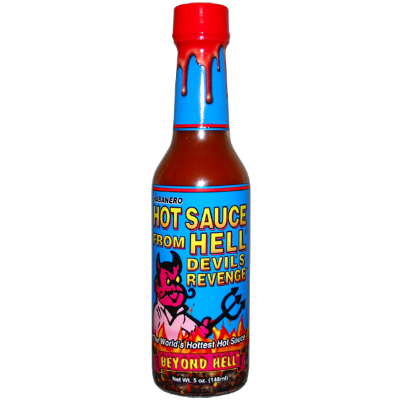 Just a reminder of what's waiting on the other side. Capsicum extract combines with habanero peppers to produce one of the worlds hottest hot sauces. It's time to repent!
EXTREMELY HOT!
SIZE: 5 Fl Oz (148 mL)
INGREDIENTS: Water, Habanero pepper, Vinegar, Capsicum Extract, Xanthan Gum, Carrots, Salt, Garlic, and Spices.