Danny Cash BETTY HOPS Chipotle Pale Ale Hot Sauce
---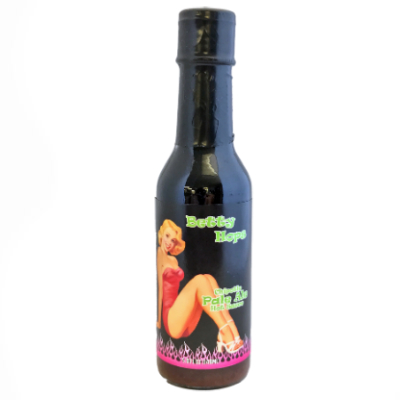 What happens when the Craft Sauce World meets the Craft Beer World?  Yes!  Hot sauce all "hopped" up on flavor.  Excellent on that steak or fajitas!  No matter how you choose to use yours, you will be in love with the flavor and slow burn.  Makes a great addition to any Chile Head's Collection! 
5 fl oz
Hot, Heat Index (8/10)
Ingredients:
Chipotle, Habanero, & Cayenne Chile Peppers, Garlic, Onion, American Pale Ale, Nugget Hops, Vinegar, Black Pepper & Salt.
Related Products
---