ALBUKIRKY, CASA SEASONING
---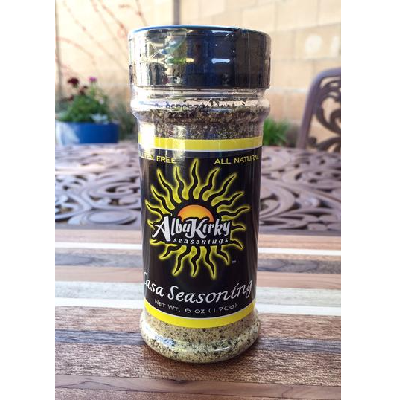 Magic in a bottle? Almost. Keep this little gem next to the stove and use it in every dish that comes through your kitchen. A carefully crafted blend of sea salt, course cracked black pepper, garlic, and other spices ensures a delicious finish for all your culinary adventures. Crave that peppery blend found only in the finest steakhouses? Look no further!  
Showcase the beefy flavors of a special cut of steak; use it on salads, potatoes, roasted veggies, or sprinkle it on lightly buttered bread and create the best grilled cheese you'll ever have the pleasure of devouring. You're welcome!
SIZE: NET WT 6 Oz (170 g)
INGREDIENTS: SEA SALT, BLACK PEPPER, DEHYDRATED GARLIC, LEMON JUICE POWDER.
Related Products
---